Special Offers
Free Health Checks
Up to 2 Months Free
Free Installation
Free no obligation health checks
Highly competitive price and performance
Predictable pay as you go billing
Pay for your first month get your second month free
Lenovo Dedicated Servers
FROM
$90
Per Month (ex. GST)
Replace CapEx with OpEx and ensure your data is secure and available 24x7x365 on Australian based Redundant Enterprise Grade Infrastructure.
Virtual Private Servers (VPS)
FROM
$35
Per Month (ex. GST)
Australian based Virtual Private Servers within High Available failover cluster with redundant infrastructure.
Website Hosting
FROM
$20
Per Month (ex. GST)
Host your website on our Australian based Oracle Linux and Unbreakable Enterprise Kernel within Oracle HTTP Server farm










Windows & Linux VPS Hosting
Our Virtual Server hosting platform is designed to deliver affordable, powerful, flexible or mission-critical hosting server solutions with maximum network redundancies.
You can get everything you need from our broad range of VPS hosting solutions for any workload.
Built on Enterprise Grade technology and infrastructure, VPS Australia an Australian based VPS hosting solutions provide your business with the flexibility, value and agility it needs for day to day operations or large projects.
Web Hosting
VPS Australia offers robust Cloud Web Hosting for Australian Businesses.
Our Web Hosting Plans make it easy to install your favourite CMS like WordPress, Joomla or Drupal and eCommerce Shopping Carts, like Magento, Prestashop or Opencart, plus lots more.
You'll appreciate the speed and features VPS Australia web hosting solutions deliver.
Dedicated Servers
Our Dedicated Servers give you the total control and security needed to run your mission-critical online business application.
All our Dedicated Servers are hosted in Tier III & IV rated Australian Data Centers and are running on IBM & Oracle Enterprise Servers.
Additionally, a fully redundant network, managed firewalls and around the clock technical support provide extra peace of mind.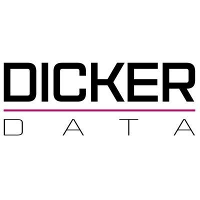 Why Choose VPS Australia?

We established VPS Australia to combat the lack of enterprise grade IT services delivered to Australian business in regional areas. We provide a unique range of services and products, including our Private Cloud hosting.
Our state of the art technology and systems are transforming our customer's user experience. Our assets allow us the confidence to fulfil our customer's most demanding requirements by maintaining enterprise grade, quality redundant networking and hardware.
Whether your needs are as simple as web hosting that is guaranteed 100% uptime, virtual private server, VPS hosting, email hosting or cloud storage we have your solution.
As technologies emerge and change, we invite you to come along with us - with a "never say never" attitude the possibilities are endless. Look around at your Private Cloud Providers and then come and talk to us. You will not be disappointed.